Six months ago, eight creative individuals came together to found Queensland's first student run communications agency: Newish. After a second recruitment round earlier this year, Newish has now grown to a talented team of 23. Establishing an agency during a pandemic was no easy task, and today, on our 6-month anniversary, we are excited to reflect on and share our journey with you so far.
Over the past few months, the Newish team has been working hard to establish a name for itself. This began with building an online presence, including a fresh new look for the website, and revamped social accounts on LinkedIn, Instagram, and Facebook.
Our social and digital media team have been busy creating content to publish online with the help of our talented teammates in creative strategy. The business strategy team have been hard at work to sort the legalities behind the brand, attaining a Certificate of Incorporation for Newish and establishing Newish as a legitimate agency.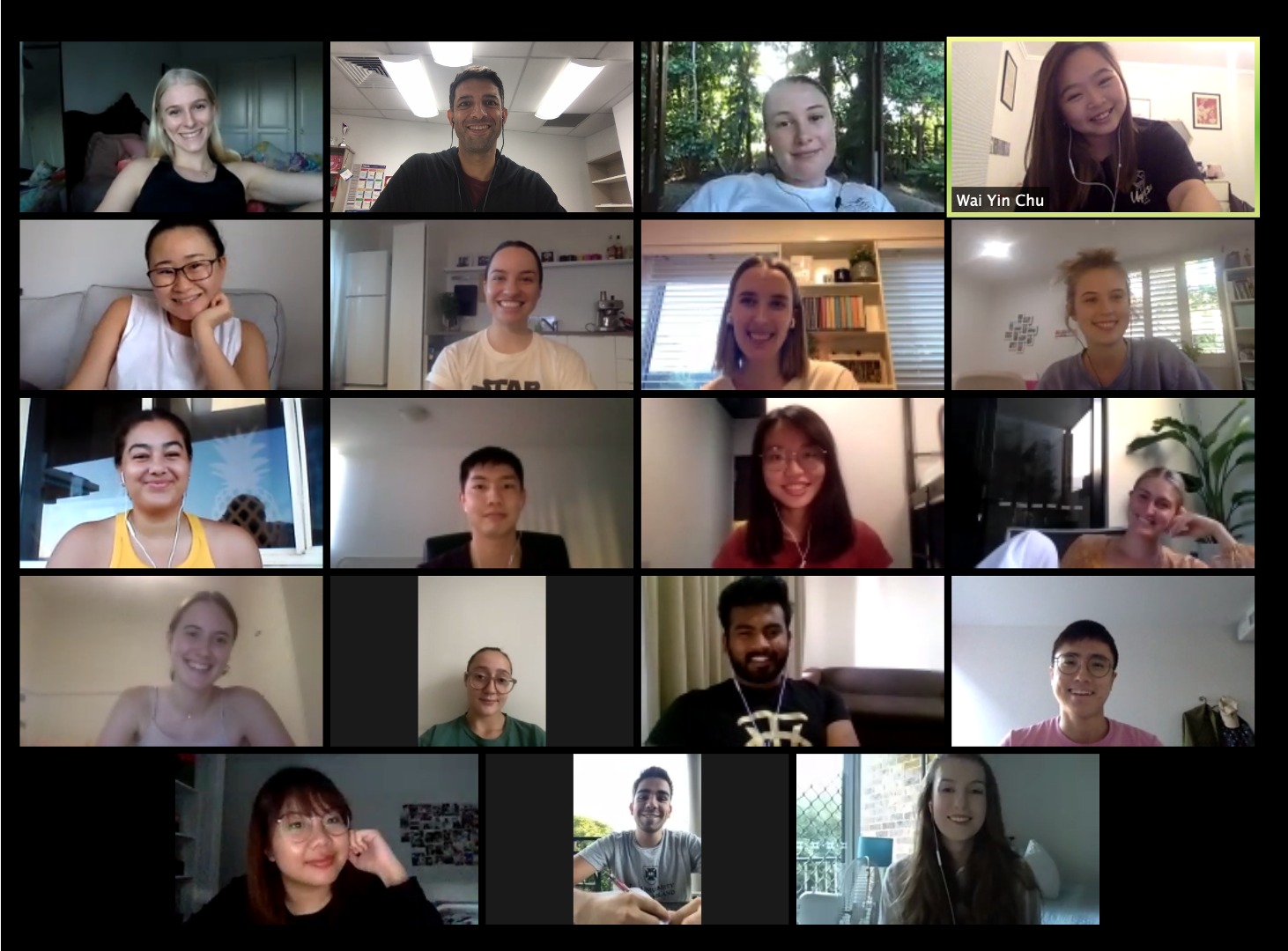 Over in the public relations team, our PR students have dedicated their time to building innovative campaigns to promote the brand, which will be delivered over the course of the year. Currently working behind the scenes but soon to become the face of the brand, the public relations team have been assisting socials and creative strategy to deliver content that will align with the agency's image.
In addition to the work being done within Newish, two teams of creative individuals recently represented the agency in a new project, completing briefs for the D&AD New Blood competition. Taking on the challenge of Durex's brief to "fight for diverse representation and empowerment in sex for disabled people" and Google's brief to "use music and typography to highlight cause" respectively, our two teams have demonstrated not only their passion and creativity, but the ability to overcome challenges, as all communication had to be conducted online rather than in person. We are proud of the quality of work that was produced by the teams representing Newish. These briefs couldn't have been completed without the help of Nic, Newish's founder, and our team industry mentors, which we are extremely thankful for.
Our client services team have been proactively trying to source mentors for each team at Newish, to help guide students in the right direction and give them industry advice and support to deliver a polished product to clients. Along with finding our mentors, our client services team have also been responsible for sourcing potential clients, and have recently found a business to lend our services to. With a brief currently in the works, members across all five teams at Newish have come together to create valuable work, and complete the brief for our first client.
Meeting every week online, the Newish team continues to work productively despite having to do it remotely. We are excited to continue to show everyone what this student run agency is capable of in the future. There have been many ups and downs throughout our journey, but despite the challenges that have faced Newish along the way, our team have always found innovative ways to overcome, and we have achieved so much in the past 6 months because of it.
If you are a small business and would like to know how our team can help you, get in contact with us today at contact@newish.com.au.