Only a recently established medium with roots dating back to the early 2000's, the podcast is a ferociously fast-growing craze that has taken the world by storm. But what exactly is it, and what does it mean for your business and the ever changing industry of media marketing?
A portmanteau of the words 'iPod' and 'broadcast', a podcast is a series of audio recordings that discuss an overarching topic; however, the nature of this discussion can vary significantly. For example, the podcast could be entirely scripted, or alternatively, completely improvised – it could be a live recording or a mash-up of audio files construed and corrected using audio altering services.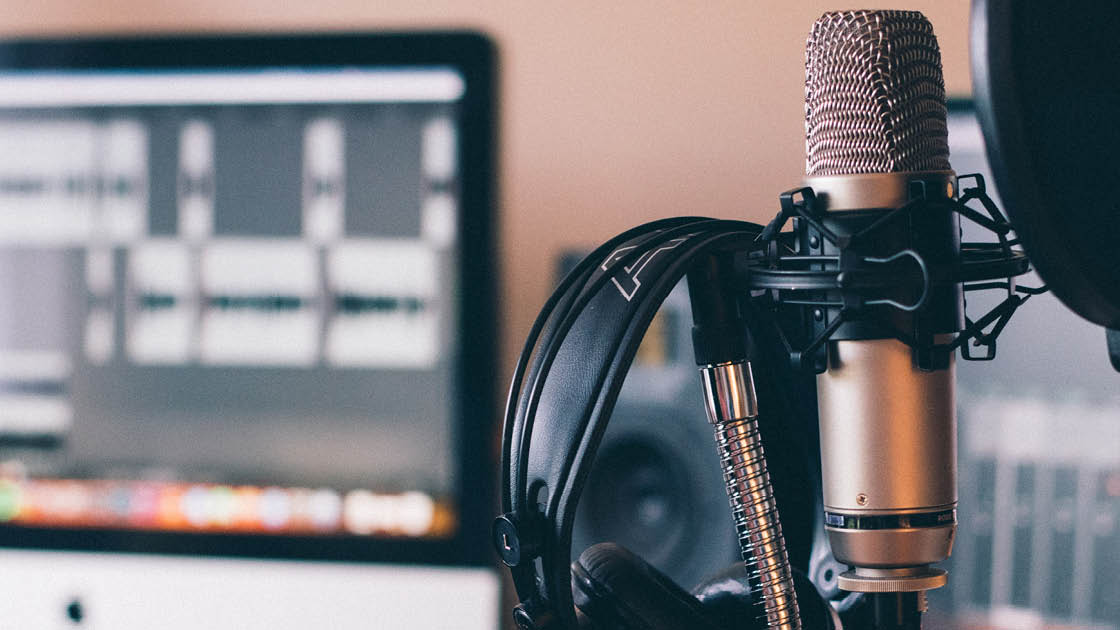 The way it works is strikingly similar to radio broadcasting. However, there are a few key differences – the most critical being that unlike radio, podcasts are not bound by time and live-viewing. The podcast fills the gap left by radio, and offers a new way for listeners to consume content at their convenience through streaming services such as Spotify. With over 1,000,000 different podcast channels existing as of April 2020, there truly is limitless amounts of content ready to be consumed. Why should you care? Because the future of media marketing depends on it.
If you want your business to remain relevant and continue to grow into the modern age, you need to be able to keep up with the current industry trends, which means being able to adapt to the constantly evolving methods of media distribution. The podcast may only be a newcomer to the game, but studies have shown significant growth in its use over the years.
Based on US statistics according to Infinite Dial, as of 2020 75% of individuals in the US are familiar with the term 'podcasting', which is up from 70% in 2019. Not only is awareness growing, but use, too. Rising from a small 11% in 2006, 55% of Americans today have listened to a podcast, at least once, if not more (Infinite Dial 2020). This upward trend is no mistake – the podcast is making an impact, and changing the way we distribute and consume information.
The medium offers an immersive environment where anyone from industry experts to your average Joe can impart information and experience onto listeners for their personal gain and growth. This is the place of difference for the podcast, and what has contributed to its rising success – it creates an atmosphere of opinion; it starts the discussion, and it answers the questions.
What is important to remember is that viewers are there to actively seek knowledge and gain insight– there needs to be obvious value to your words, and if done correctly, the podcast can be game-changing for your business. Just think – a podcast is a direct line between you and your audience, a 45-minute block where you can actively capture their attention to listen to what you have to say. This can be a great way to engage with current customers, as well as open the doors to new market potential.
Now, we aren't saying that you have to go and make your own podcast – if you simply don't have the time or resources, there are other ways to take advantage of the podcast platform, namely through sponsorship. In this age where everything is a commodity, it goes without saying that all mediums can be monetized, and the podcast is no exception. By distributing your personalised ads through an already established podcast channel that reaches a similar audience to your business, you can deliver your message straight to your target market.
Ultimately, you don't have to make your very own podcast, or even distribute your advertisements on the medium to stay in the game and reap the benefits. All you have to do is simply engage with it. Watch a few leading podcasts that discuss important trends in your business' industry. Listen to experts in your field discuss how they became successful. This platform is as much about viewers learning, as it is about your business learning. The key is to keep listening.
If you want more information about how to make the most out of your podcasts or advice on the best podcasts to listen to, get in touch with us at contact@newish.com.au.