Networking. We all know what it is, but why is it so important to you and your professional development?
The answer is simple: networking breeds opportunity. Just by sparking up a conversation, you could meet potential employers, learn something you didn't know about the industry, or even gain insight into your next career move – the possibilities are endless. Whether you have years of industry experience under your belt or are only just breaking into the professional scene, there is so much to be gained from the simple act of socializing.
Here are the four main reasons why you should make networking a priority in your personal career development.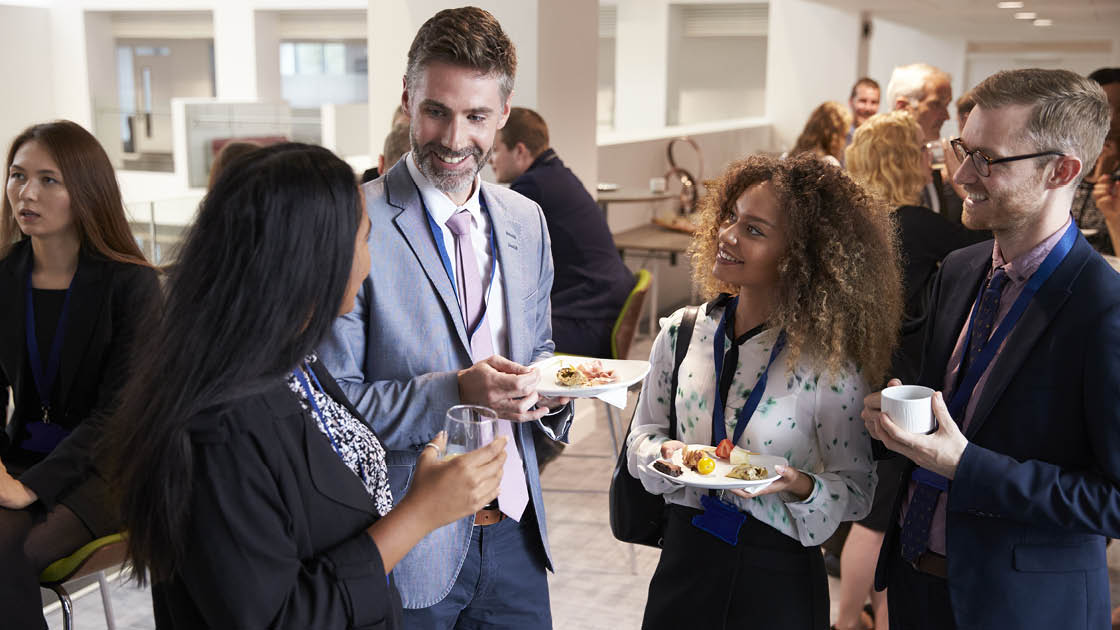 Grow New Connections
No matter the industry, it is absolutely crucial to maintain a strong professional support system to help guide you to success. This support can come from many different places – it could be a boss, a workmate, an old advisor or lecturer, an industry mentor, or simply even an acquaintance who knows their way around the field. Networking, as the name suggests, is the best way to grow these connections as well as acquire new ones, as you have the chance to meet a variety of inspiring individuals all in the one room. At your next event, seek to speak to as many new people as possible – while it is important to nurture existing workplace relationships, it is also essential to continue to expand your network. Most industries thrive off a 'who you know' basis, and there is no harm in branching out – this can open up a world of opportunity. Be sure to add new connections on Linked In, catch up for coffee, or even go out of your way to have a chat with them the next time you see them at an event – you never know what can come out of a good connection.
Gain Industry Insights
Just think – these networking events are a huge gathering of like-minded professionals all under the one roof, all with varying perspectives and experience, who each hold a personal plethora of knowledge. It's eye-opening to realise just how much each individual can learn from one another. That's the beauty of networking – you can see how other companies go about their business and how each individual has carved their personal career path, gaining insight into the industry from a fresh perspective. You may feel confident in your experience and knowledge of your specific field, but there is always something to be learnt, and it all starts with a simple conversation.
Gauge Your Position
When we are too focused on the everyday grind working 8am to 5pm jobs, it can be hard to see the bigger picture of your personal career progression. However, we need this insight in order to meet our professional goals. Not only is it important to gauge your current placement in the industry – it is also vital to reflect on how far you've come, and how much farther you have yet to go. Industry networking events can help provide this bigger picture, through the comparison of others in similar positions to yourself, or those in the position you aim to reach. Spark up a conversation with experts from a range of different professional backgrounds and experiences to see how others have gotten to where they are now. The important thing here is to not let other's success intimidate you, but rather, let it inspire you. Use it as a guide to find ways in which you could navigate your own professional path to achieve your personal career goals.
Get Noticed
One key component of any networking event is to put yourself out there, and get noticed. This, incidentally, is also the more intimidating part of the process. Initially, you may be thinking that putting yourself on display can be a bit awkward or even seem egotistical, but that is simply not the case. You are here to learn and here to progress professionally – the only way to do that is to take the leap and believe in yourself first. Networking events allow you the opportunity to build your personal brand and reach out to experts in your field. Attracting attention to your professional portfolio can open up so many doors for you, and that is what networking events are all about. Nothing bad can come of putting yourself out there – at the very least, it is fantastic practice for workplace interactions.
Though many social networking events had to be cancelled this year due to various restrictions in place, be sure to keep an eye out for future events over the coming months – your next opportunity may be sooner than you think.