On the weekend of 13th – 15th November, Wynnum welcomed its first Fringe Festival.
The inaugural event was an ambitious project created by established actor and creative producer Tom Oliver, who founded the festival as a unique response to the COVID-19 pandemic.
With travel restrictions in place and no way to showcase the talent of 2020, Oliver took a dire situation and transformed it into an opportunity, creating such an event that could celebrate the wild and wonderful talent of Australia to support local artists in a time when they needed it most.
From circus performers and street eats, to drag queens and stand up comedy, the festival boasted an impressive line-up of live entertainment for all ages.
Because of this, the Wynnum Fringe Festival turned out to be a giant success, and saw close to 10,000 local entertainers and punters coming together to celebrate the diverse talent that Queensland has to offer, right here on our home soil.
The best part? Newish was fortunate enough to be apart of the special event, with a small team of students given the opportunity to assist with social media content creation and live documentation throughout the festival.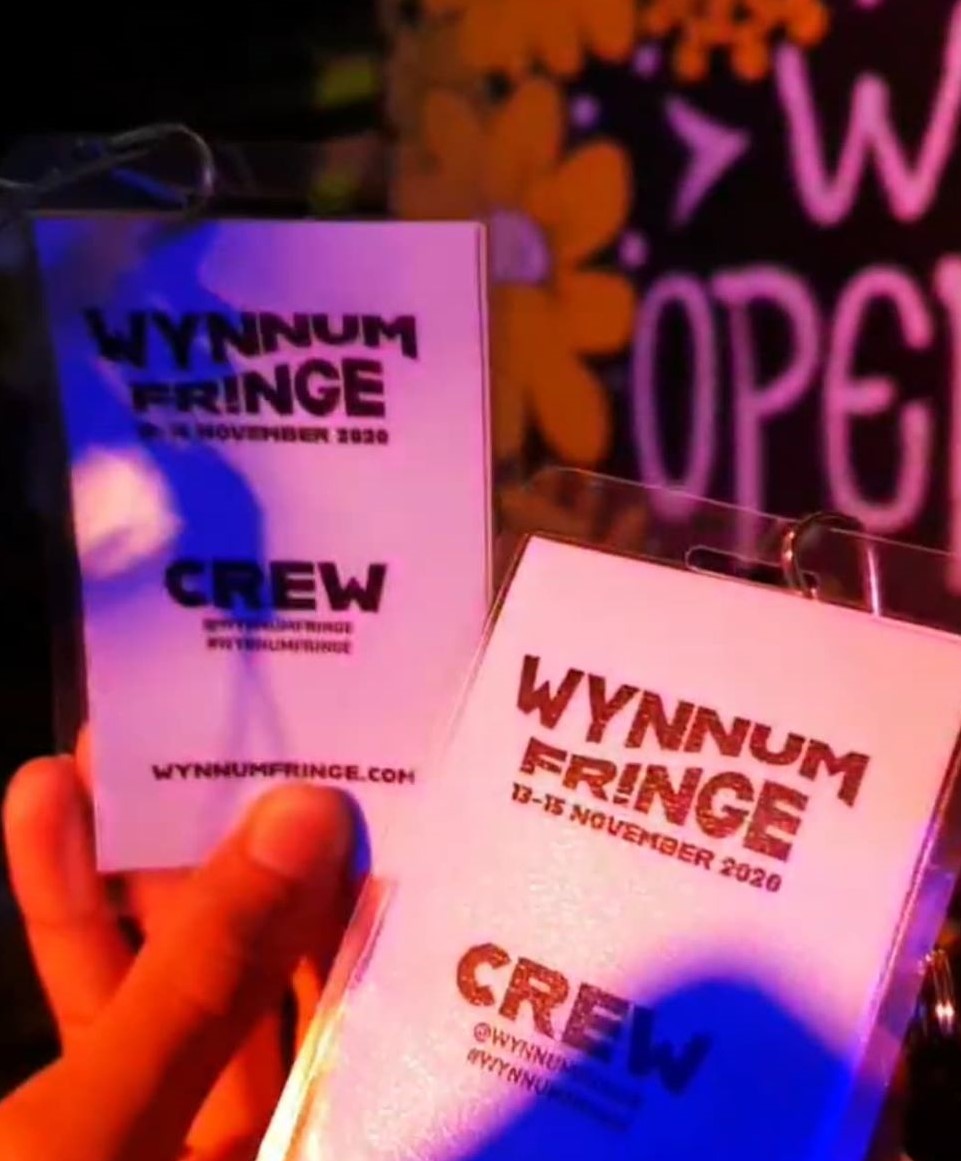 This experience was truly like no other, seeing our team go from filming daring circus stunts and Shrek-themed burlesque performances to capturing all of the amazing eats and entertainment found on Edith Street for captivating Instagram stories.
Such an opportunity was only made possible through collaboration with the Wynnum Fringe Festival founder and organisers, as well as Aruga, and former Newish member and social media copywriter, Julia Crosswell.
Also on the team of students behind the socials was third year student and social media guru Chelsea Kunst, who further mentioned that her time at the "The Wynnum Fringe Festival was such an amazing and eye-opening experience".
"As a student it was my first time on the field, which was both super exciting and a great learning opportunity!" she said.
Suhas Udupa, second year student and our production expert for the festival, took a lot away from his experience as well.
"Wynnum Fringe Festival was a 3-day ride like no other. Blessed with a range of spectacular shows and events all the way from stand-up comedians to a feat of breathtaking circuses, the fringe had it all covered," he said.
Tayla Harvey, third year student and social media copywriter further stated how enriching the experience was.
"We gained invaluable insight into how best to manage a growing social media channel, which is the kind of experience you can only gain by doing," she said.
"I'm grateful to have been given the opportunity to be a part of the successful event, and experience first-hand the talent that Wynnum has to offer!"
Managing and monitoring comments in the event's Facebook livestream and engaging with a following of around 800 was an enlightening challenge that has helped our team to grow professionally, providing us further knowledge on how to best deliver successful outcomes to future clients.
We are extremely thankful to both Tom Oliver, Aruga, and Julia Crosswell for making this opportunity possible, and we hope to see the festival come back to Wynnum in 2021!
Missed out on the festival this year? We've got you covered – check out our gallery for all the event highlights!
If you are seeking help with social content creation or moderation for your next event, please get in touch with us at contact@newish.com.au