We're well into Spring and you know what that means – it's now halfway through the semester for university students! With assignments starting to pile on and our study schedules quickly filling, it can be hard to find the time to keep up to date with all the exciting upcoming events. That's why we've done the work for you and compiled just a few important dates to keep your eyes on over the next few weeks. So, whether you find a few hours in-between classes or simply want an occasion to look forward to, here are a few of our top events happening in and outside of university this September.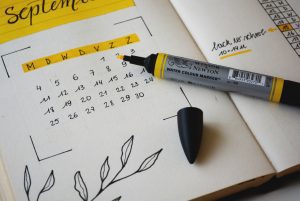 UQ BEL Careers Day
It's the month for networking at the University of Queensland! Coming up later this month is the ultimate BEL Careers and Employability event, giving students within the BEL school invaluable access to industry. At the Careers Day you'll hear from previous UQ alumni, mingle with peers and professionals, and learn all there is to know about taking your career further.
Where: Advanced Engineering Building, University of Queensland
When: Tuesday 28 September, 1:00PM
Find out more here
BBS Communications X UQJACS Networking Night
UQJACS is hosting an intimate networking event with BBS Communications Group this month! Ideal for final year students, this event will help you grow new connections and meet like-minded peers over some causal networking. And the best part? It's completely free.
Where: Duhig Tower, University of Queensland
When: Tuesday 21 September, 5:00PM
Find out more here
Brisbane Festival
Need a break from study? The city has you sorted with one of the biggest events of the year – the Brisbane Festival! Taking place throughout September, the festival offers many events to ease your boredom, including art installations, comedy shows, entertainment acts, and of course, the highly anticipated annual Riverfire fireworks display.
Where: Brisbane
When: 3 September – 25 September
Find out more here
Summer Research Program
Applications for the University of Queensland's prestigious Summer Research Program are now open! With projects spanning all schools at the university, you can be part of researching a subject you're passionate about over the summer break! If you're interested, act fast – applications for the program close soon.
Where: University of Queensland
When: Applications close September 26
Find out more here
Earlier this month, we also hosted our very first Newish Masterclass on sports marketing, with guest speakers Publicis Managing Director Simone Waugh and Associate Professor in Marketing and Law Sarah Kelly giving students an exclusive insight into all the exciting news surrounding the industry. This is not the last you'll see of our Newish Masterclasses, so be sure to stay tuned for when our next event will be taking place!
What events are you excited to go to this September? Let us know if we missed your favourite!