Every student understands the feeling of sitting at home, staring at your computer hoping that 1500-word assignment would write itself. Procrastination then sets in and suddenly, you've baked two different types of biscuits, cleaned the house, and decided today was a great day to do a spring clean. Most students have probably done this more times than they like to admit, so the perfect remedy is getting out of home, changing up your scenery, and moving that little bit further away from your bed and Netflix. So why not go to a café? If you are like me, I've always found a café scene, with a coffee in arms reach, is where I am able to be my most productive and creative. Check out some cafes below that I recommend trying out if you are wanting to change up your study space!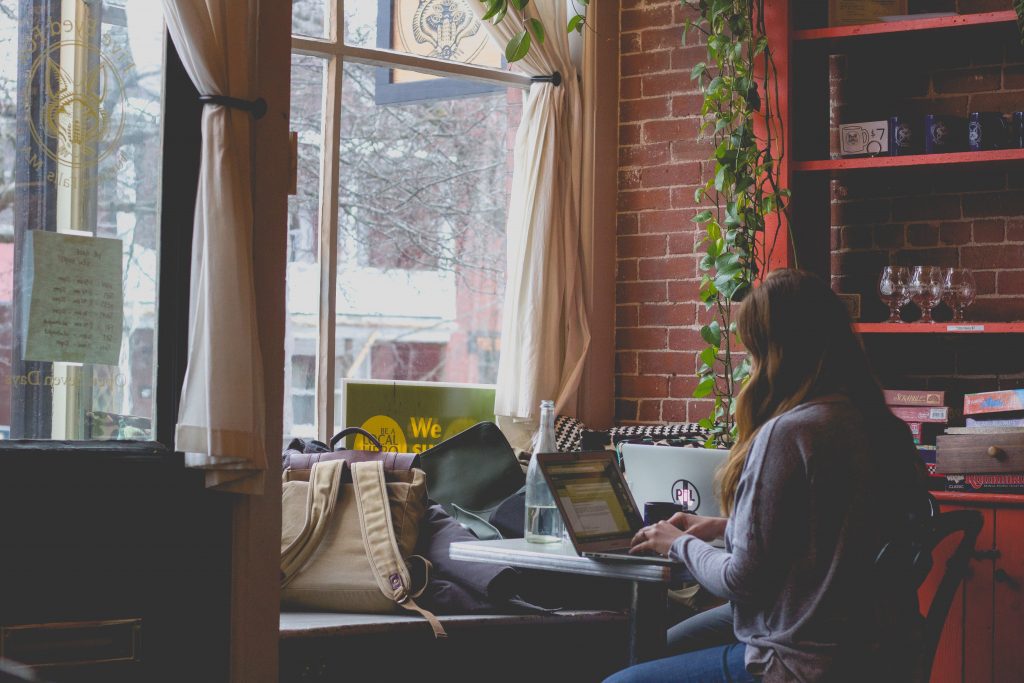 The Burrow
West End
The perfect weekend spot, The Burrow is set up in an old Queenslander and sets the ultimate vibe. With coffees and a delicious menu selection to settle your cravings, The Burrow has various sitting areas to choose from. So, whether you are feeling some sun, high tables and stools in the courtyard or long tables underneath in the Den (ideal for your group assignment meetings), this is the place. The Burrow is a personal favourite of mine – with a perfect playlist and an alternate space filled with art and mixed & matched furniture, I would definitely recommend putting this one on your list of places to go!
Coffee Iconic
CBD
Located in the city and only open on weekdays, this cafe is a great place to clear the mind and be productive! As they say, it's an oasis amidst the hustle and bustle, and it lives up to just that. Situated in an outdoor garden, with plenty of space and incredible wall art, Coffee Iconic is the place to be for a productive study session. The art is iconic, and the coffee is iconic, so go now and get studying!
The Jam Pantry
Greenslopes
If you are wanting to go a little further out of town, somewhere you can drive to and park, The Jam Pantry is the ideal place. It appears as a normal café front of house, but if you walk through to the back, there is a hidden garden area which is ideal for a few hours of study. They have a range of table sizes to choose from, with space to spread out and perfect to go with a study partner. Surrounded by plants, flowers, and a sunroof to keep you cool in the Brisbane summer, The Jam Pantry is your new go-to.
Super Thing
West End
Adding something different to the table, Super Thing is a patisserie in West End with a large colourful café space filled with booths and tables perfect for a productive study session. Not only does it have delicious pastries, but you can also watch the bakers in the kitchen make the croissants and a variety of other pastries! This café is a great space to utilise for team meetings if you want to meet up outside of uni, and I have always found Super Thing more of a quiet and idyllic space to focus on assignments with minimal distraction.
Epilo
Woolloongabba
Are you a lover of plants and find you are most relaxed when surrounded by greenery? Well, Epilo is just that! Half café, half nursery, Epilo sets the ultimate mind reset to get you going with your assignments. It even has a small cabinet of treats if you are needing that little sugar boost. With an open loft-style sitting area, Epilo is an intimate location, perfect for someone looking for a quiet space to focus and study.
For more insight into how cafes can stand out and market their special and unique offering, check out one of our recent blogs, Marketing 101: Creating "Insta-Worthy" Cafes, to get the top industry tips!