Being scared about your first day of work is inevitable, no matter how confident you are. Sometimes nervousness can get the better of us, especially on your first day. I know this might seem scary (and believe me, we've all been there before), but fear not! Here are some tips to nailing your first day on the job!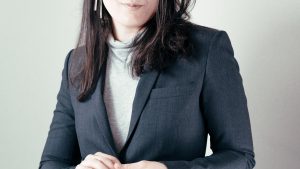 Projecting self-confidence – It might be difficult for us not to feel nervous on the first day; not knowing what to do and being in a completely new environment. We might overthink what our new colleagues are thinking and saying about us. One tip is projecting confidence in order to convince yourself that you really are confident. Believing in yourself is a good start in feeling good and reminding yourself that you are qualified for the job. You can start by smiling genuinely to every person that you meet, or even better, become the first person to initiate the conversation!
Looking good makes you feel good – Dress to impress is the perfect term for these circumstances. We all have that one outfit that always sits in our closets that we save for our most important days. The first day of the job is the perfect opportunity to take that outfit out and put it on. Sparing some time to put on some makeup is also a game changer if that is your thing, and do not forget to use your signature perfume or cologne for your important day. First impressions are everything, people judge us on first glance. Managing body image and appearance is psychologically proven to increase our self-esteem. So, dress your best to feel your best!
Come prepared – You don't want to ruin first impressions by being underprepared. Ensuring you have everything you need for your first day is important in nailing your first day on the job. This allows people to build the impression that you are someone they can rely upon. Some difficulties might arise on your first day and that is totally fine, don't be afraid to ask your mentor for any tips and solutions. Most of all, if any unforeseen obstacles arise, be proactive about it and learn from the experience.
Initiate the first conversation – One method to gaining new friends and connections on the first day is to make the first move, allow people to build the impression that you are approachable and welcoming. Having a friend, colleague or mentor who can guide you throughout your first days, not only helps you gain an understanding of your new responsibilities, but helps you build your professional image as someone who is eager to learn. A passive benefit to this is that it also helps to develop your network, creating professional opportunities for you within your new workplace, or in the future at a new workplace.
Put your best foot forward – Always remember that you were chosen for the position you applied for, that is why you should be proud of how far you've come. Trust that you are capable for the role and the responsibilities it carries. Make sure that you do your best in fulfilling what is expected of you. This can be done by continuously and consistently exceeding client expectations (it's always better to give that extra bit of effort).
Starting any new position is a daunting experience. Between figuring out the key responsibilities of your new role, getting to know your new colleagues, and figuring out the company culture, leaning in to your new role will take time. By following this guide however, you can make sure that you start off on a good foot by nailing your first day on the job. Show them what you got!